QTEC Fire Services uses a variety of CNC Machines ranging from multi-spindle Mill-turn lathes to machining centers of both vertical and horizontal machine types.
CNC machines allow QTEC Fire Services to remain competitive in the Australian market. It gives us the ability to keep up our high level of quality to export a great Australian Made product to compete on the world stage for fire suppression systems in mobile plant and equipment. Some industries we target our products at are mining, civil engineering, tunnelling, waste management, container handling, and forestry.
Our most recent purchase is an RFM RSB – 38Y (Sliding headstock/Swiss-type machine). This machine has given us another level of accuracy and speed whilst at the same time helping to reduce material wastage with a 4.4m bar feeder. The advantage of the long bar feeder is that we receive the supplier's material. Then it is put straight into the bar feeder, which saves even more time for us to keep up with our delivery schedules. The RFM RSB – 38Y is equipped with a MITSUBISHI-M80 CNC Controller, giving Qtec Fire Services the reliability and accuracy we strive for in our daily tasks. Our CNC machines run both FANUC and MITSUBISHI type controllers.
With the use of the RFM RSB – 38Y CNC, various tooling options have been adopted. You can choose optimal tooling to achieve productivity with the Thread whirling unit, Polygon unit, Slotting unit, and the Powerful Back-end Tool Station comes with eight pcs of Live tools. Standard are four pieces, and fixed tools are four pieces.
QTEC Fire Services aims to deliver a high-quality product manufactured from raw materials such as 303 and 304 Stainless Steel, 385 Brass, 5083 and 6000 series Aluminium, and S1214 Bright mild steel. We deliver our components under ISO9001 2015 Quality Assurance scheme and are regularly audited from outside sources.
QTEC Fire Services uses Solidworks and Solidcam for our designing and machining process and maintains a high level of creativity within our designs. Solidworks and Solidcam allow us to design, review, measure, and machine with the ability to explode components and parts for a full 3D visual effect. The Solidworks and Solidcam program helps Qtec Fire develop new products with a shorter lead time, better R&D results, and a quicker process to full production.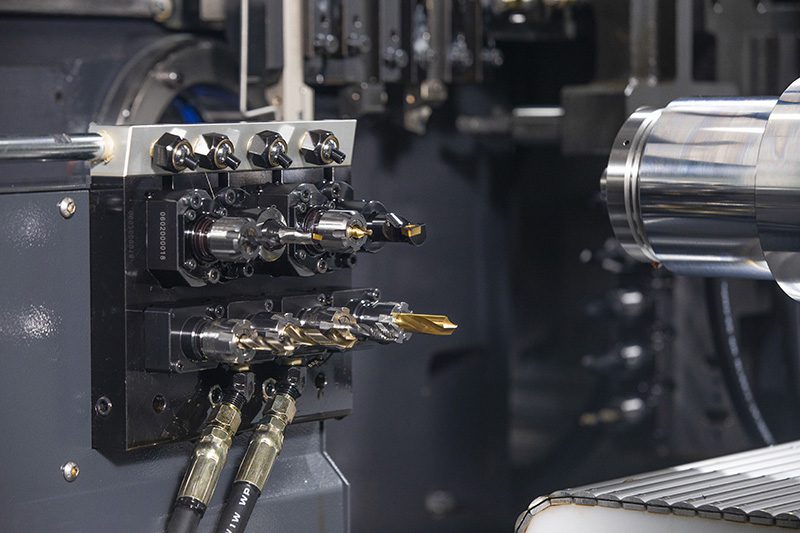 Share this Qtec Fire Services news: