Fire Suppression Systems

for Construction Companies in Brisbane, Sydney, and Melbourne
When it comes to fire detection and suppression in your machinery, you need a system that can act quickly and reliably in crucial moments. Our systems offer advanced safety protection and can be retrofit into all types of contractor machinery. As renowned fire suppression manufacturers, we provide our clients in the local Brisbane area, as well as in Sydney and Melbourne, with advanced fire suppression for construction.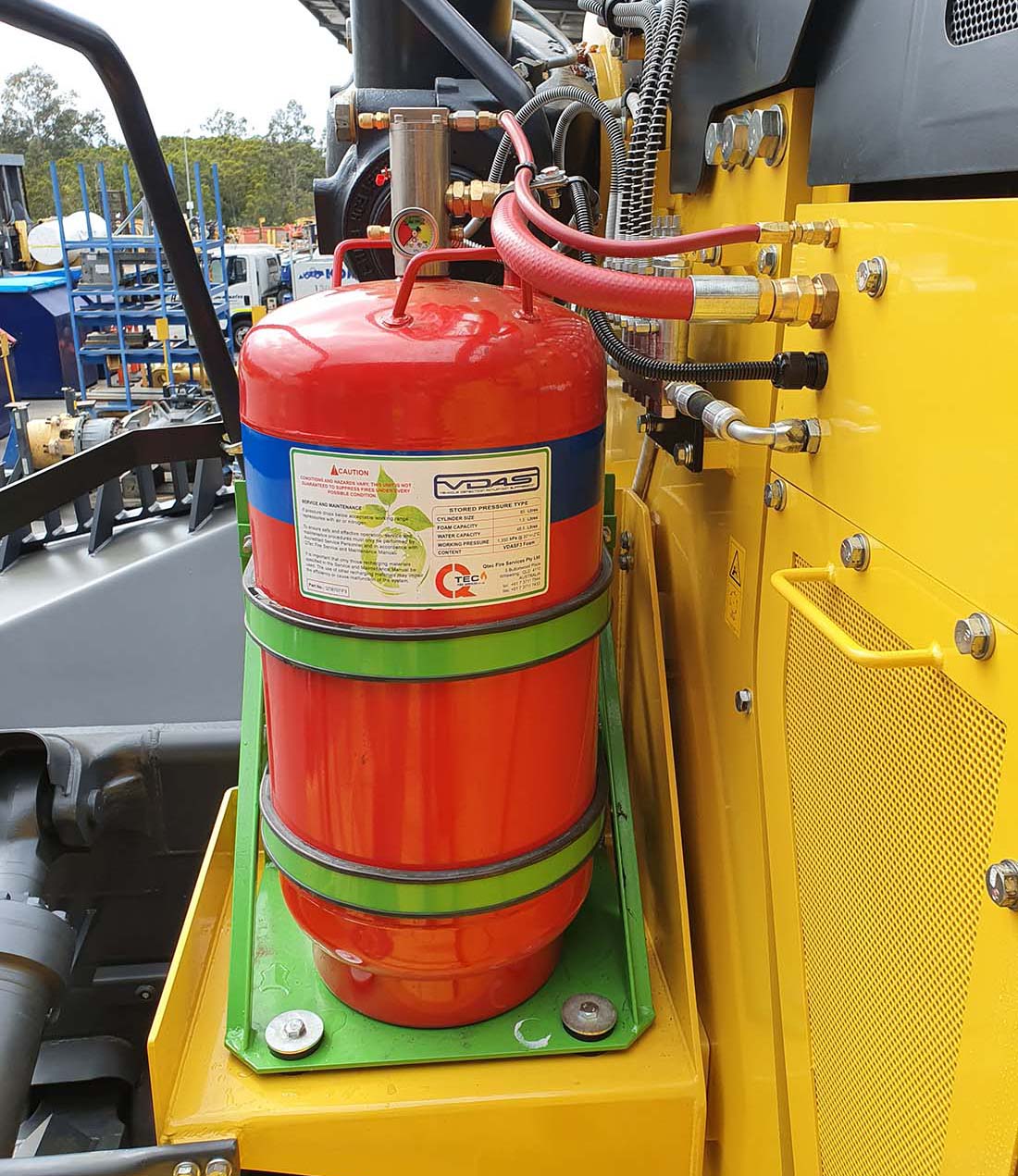 Our Construction and Recycling Services
Qtec Fire Services can supply you with a VDAS Foam Spray Suppression Systems to suit any size machine in the construction and recycling industries. Ranging from the small Bobcat type machines through to larger excavators, dump trucks and loaders, Qtec's range is second to none. All VDASF3 foam is F3 Fluorine Free Foam Agent compliant with all EPA Laws in all states and territories. Our systems can have an extended discharge duration of 80-90 seconds, allowing additional time for workers and operators to extinguish the fire, move machinery to a safe location, or evacuate. We also offer our clients fire suppression for waste management.
The Importance of Fire Suppression Systems for Recycling
Recycling facilities are susceptible to large fires all around the world. Therefore, it is essential to have adequate fire suppression to prevent the fire from spreading and causing severe damage. As a fire suppression system manufacturer, Qtec Fire Services has developed a high-performance system of fire suppression for recycling. All our systems are installed and maintained in compliance with all the industry standards. For instance, we only design, manufacture, and install AS5062 compliant fire suppression systems.
Why You Need Fire Suppression for Construction in NSW
At Qtec Fire Services, we provide high-quality systems of fire suppression for heavy machinery used for construction projects in Brisbane and other areas of Australia, such as Sydney and Melbourne. We also provide installation and servicing of efficient, versatile fire suppression systems for tunnelling machines and vehicles. A fire that erupts during a large construction project will put the lives of many workers and the public at risk. Moreover, it will result in significant losses for the plant equipment. Qtec Fire Services provides the utmost fire protection through our developed fire suppression systems for construction and tunnelling companies in Brisbane, Sydney, and Melbourne.