Fire Suppression Systems for

Mining Companies

in Mackay
Qtec Fire Services has been supplying fire suppression foam spray systems to the mining industry in Mackay, Rockhampton and Coober Pedy and the surrounding regions for over 25 years. Our experience has led to many mining operations using our extensive range of products.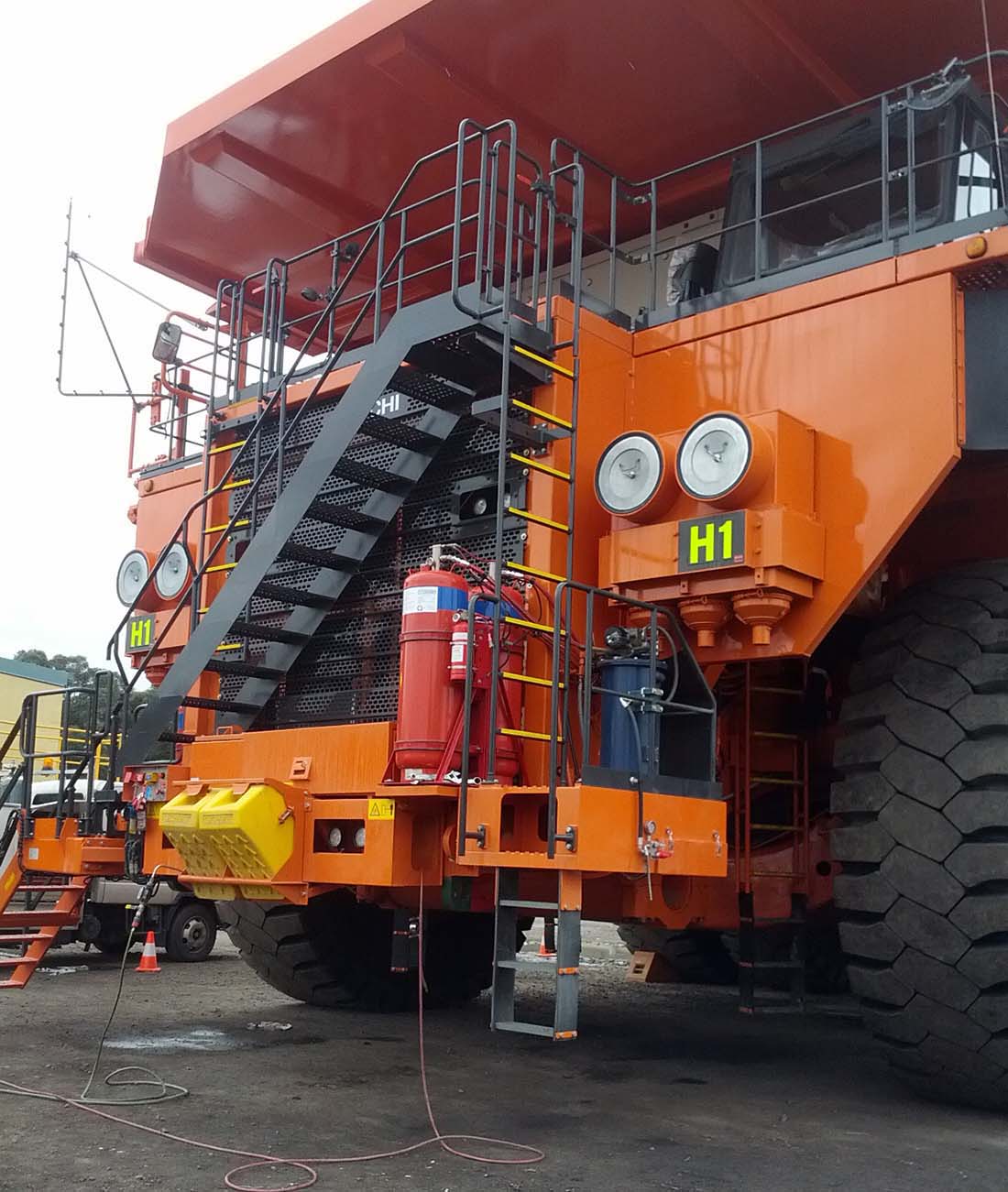 Our Mining Solutions in Kalgoorlie & Port Headland
From the smallest 4WD through to the largest excavators and trucks, any mobile plant and equipment, with the Standard VDAS or the Compact VDAS systems, we can reduce your risk to personal equipment and productivity. All VDASF3 foam is F3 Fluorine Free Foam Agent compliant with all EPA Laws in all states and territories.
All mining solutions include:
24/7, comprehensive after-sales service
Dedicated team of five planners
Robust ERP system to track and monitor your fire equipment
Photo documentation
Electronic forms and reporting for real-time information
Monthly fire health check
Why You Need a Fire Suppression System for Your Mining Equipment
As a renowned fire suppression system supplier in Moranbah and the surrounding regions, Qtec Fire Services offers the most advanced and developed fire suppression foam spray systems for mining companies. Because fires represent a real and serious threat to mining operations, it is essential to have a proper and high-quality fire suppression system for the mining vehicles. A small fire in a mine may spread quickly, causing catastrophic results, including loss of life and high costs and damages. This is because the engines of mining vehicles are susceptible to fires due to heat, rapid airflow, and flammable fluids.
Our High-Performance Fire Suppression for Mining System
The systems of fire suppression for mining that we provide to our clients in Mount Isa, and the surrounding regions, are of the highest quality. At Qtec Fire Services, we have long years of experience in fire suppression system installation for mining equipment in Karratha and the surrounding regions. We also provide fire suppression training for the relevant mining site staff to ensure that they know how to react to fires and emergencies quickly and adequately.
Benefit from Qtec Fire Services fire suppression systems for mining companies in Willawong by reaching out to our fire equipment suppliers on +61 7 3711 7544 or emailing info@qtecfire.com.au. Arrange your obligation free quote today.