What is

Fire Suppression in Forests

in Albury, Wodonga and Northern Rivers in NSW?
We believe that aside from protecting the lives of machine operators and their equipment, it's essential not to cause forest fires. That's why Qtec Fire Services uses low-pressure foam spray fire protection systems in and other regions in Australia that are reliable, have easy serviceability and are environmentally friendly. Our systems of fire suppression for forestry are among the most advanced and sophisticated in the industry.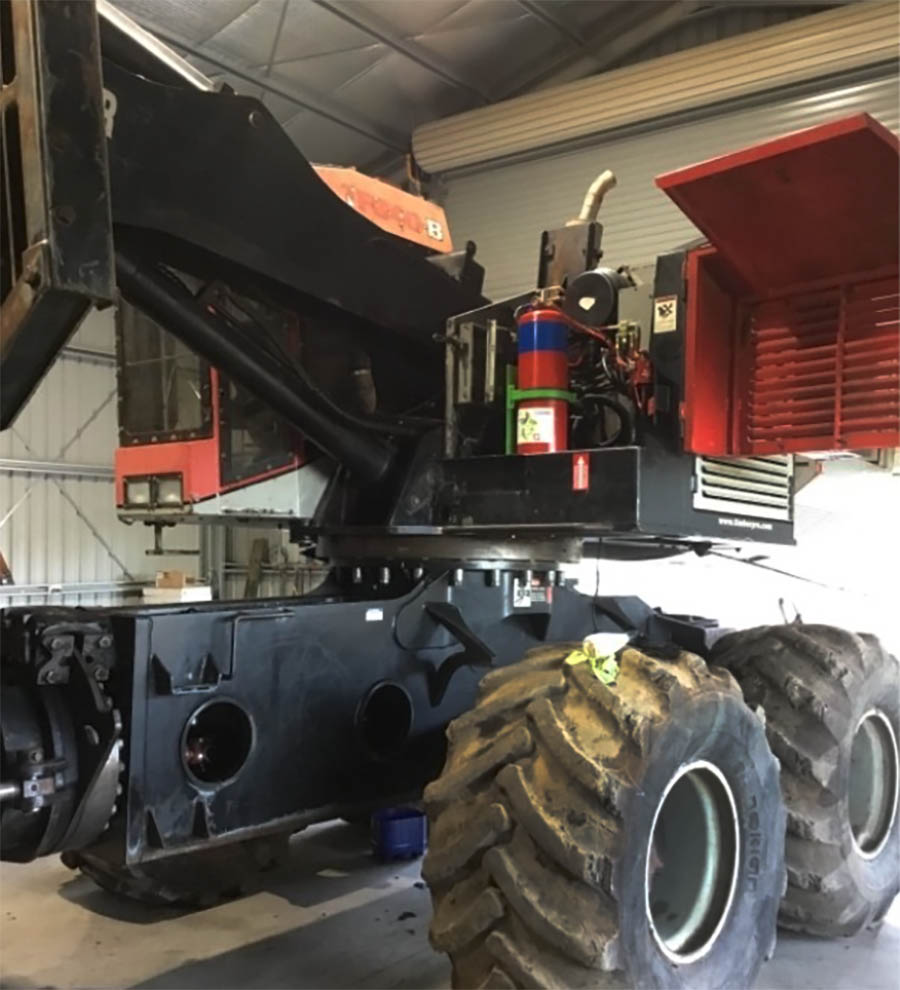 Our Foam Spray Fire Suppression Systems for Forestry in Bunbury
The rigours of forestry place a high demand on equipment. Qtec Fire Services supplies various types of fire suppression systems in Albury, Wodonga, Bunbury, Grafton, and the Northern Rivers in NSW, to meet these demands. This includes all types of Forestry equipment, including loggers, logging trucks, chippers, and all arboriculture equipment. Both our Standard VDAS and our Compact VDAS systems are well suited to these machines, with the electric activation and detection available for either type of system. All VDASF3 foam is F3 Fluorine Free Foam Agent compliant with all EPA Laws in all states and territories.
What is Fire Suppression in Forests in Grafton?
Many people wonder what fire suppression in forests is. Working in the woods is harsh and requires operating in isolated locations. Furthermore, forestry machines carry vast amounts of flammable fuels and oils and run at high temperatures, making them susceptible to fires. When this happens, the results can be devastating to the machine itself, the people involved in the process, and the whole environment. Therefore, a fire protection plan should be implemented through a fire suppression system installation for forestry machines.
Different Types of Fire Suppression Systems